News
The ZEUS v0.8.0 open beta is here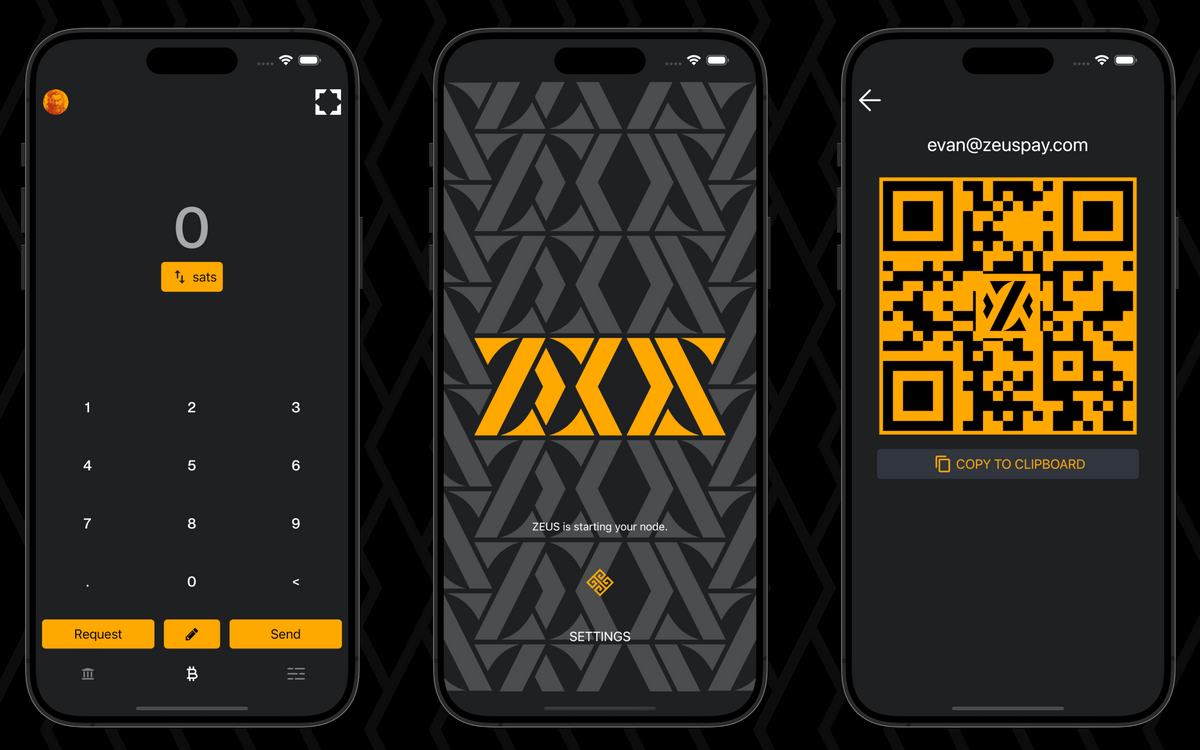 Updated 12/01/2023: rc2 release
We're proud to announce the availability of beta builds of ZEUS v0.8.0 on both Android and iOS.
The new ZEUS introduces an immense amount of new functionality including an embedded node, LSP connectivity, and self-custodial lightning addresses.
Embedded node
First and foremost, the new ZEUS features a new embedded LND node. This means that users no longer have to remotely connect to their own pre-configured lightning node back at home or in the cloud. Users simply hit 'Quick Start' on the intro screen and start syncing the blockchain in mere moments.
This node offers up nearly all the same functionality to users as they would have with a remote node: including lightning + on-chain sending and receiving, and channel management. Only the payment forwarding screens are disabled as mobile nodes are not conducive to routing.
While we expect most of our users to be using the embedded node moving forward, we remain committed to supporting remote connections for our original users.
Our LSP: OLYMPUS by ZEUS
Onboarding to lightning can be difficult and overwhelming to new users. So we've lowered the barrier to entry with a channel service from our new lightning service provider (LSP), OLYMPUS by ZEUS.
Users can generate invoices without having previously set up lightning payment channels, and have them paid and settled, nearly instantly, with our 0-conf channel service.
The LSP also provides added privacy to our users by providing them with wrapped invoices that conceal their nodes' public keys from payers.
The LSP is on by default, but users can choose to opt out of it. It is currently only available to use with embedded nodes, but we hope to extend functionality to remote nodes soon.
Self-custodial lightning addresses
Here's where we take it up another level. With this release, we offering up a self-custodial lightning address that we're calling ZEUS PAY. This is the first ever offering of a self-custodial lightning address in a mobile app.
ZEUS PAY leverages user-generated preimage hashes, hodl invoices, and the Zaplocker Nostr attestation scheme to allow users who may not be online 24/7 to receive payments to a static lightning address. Users just need to log in to their ZEUS wallets within 24 hours to claim the payments, otherwise they will be returned to the sender.
We hope that more wallets adopt this scheme to improve the UX for their users. But even without any updates, ZEUS PAY can easily receive payments from all lightning-enabled Bitcoin wallets today.
We think this is a fantastic solution for service workers, nomads, dissidents, and others to accept tips and donations without sacrificing custody. We eagerly look forward to all the new people that are onboarded to Bitcoin with this new functionality.
ZEUS PAY is available, not only just to embedded node users, but also remote LND users.
Simple Taproot Channels
ZEUS v0.8.0 is also the first mobile wallet to include support for Simple Taproot Channels. When closing these channels, users are incur less fees and are given more privacy as they appear to like any other Taproot spend when examining their on-chain footprint.
Simple Taproot Channels can also be requested from our LSP, OLYMPUS by ZEUS.
Contact book
ZEUS v0.8.0 also features a new contact book that you can use to quickly send payments to your friends and family. We plan to extend its functionality with Nostr support in following releases.
Great privacy - even from us
Simple Taproot Channels and invoice wrapping from our LSP greatly enhance user privacy, but it doesn't stop there. A few other features help us stand out from other wallets:
Neutrino block filters: block sync is done using block filters and the Neutrino protocol so we are given no information about our users' on-chain funds.
Client-side path finding: ZEUS constructs users' lightning payment paths on their devices, so we don't know the final destinations of our users' payments, even when they're forwarded through our channels.
Not only do we not want to know how you're using your money, but we're building things in a way that we can't.
Not all wallets can say the same.
New branding
v0.8.0-beta3 features our new look, crafted by our friends over at Sunday Afternoon. We wanted new branding to accompany the new app and for it to fully encapsulate the ethos of ZEUS and the empowerment we want our users to feel. We felt that branding in the space was lacking a bit, so we had to set the bar ourselves; Sunday Afternoon ended up being the perfect partners to help us raise it there.
The new branding is reflected in the app with a new default theme, icons, and numerous UI changes.
More in-app changes will follow as we make refinements.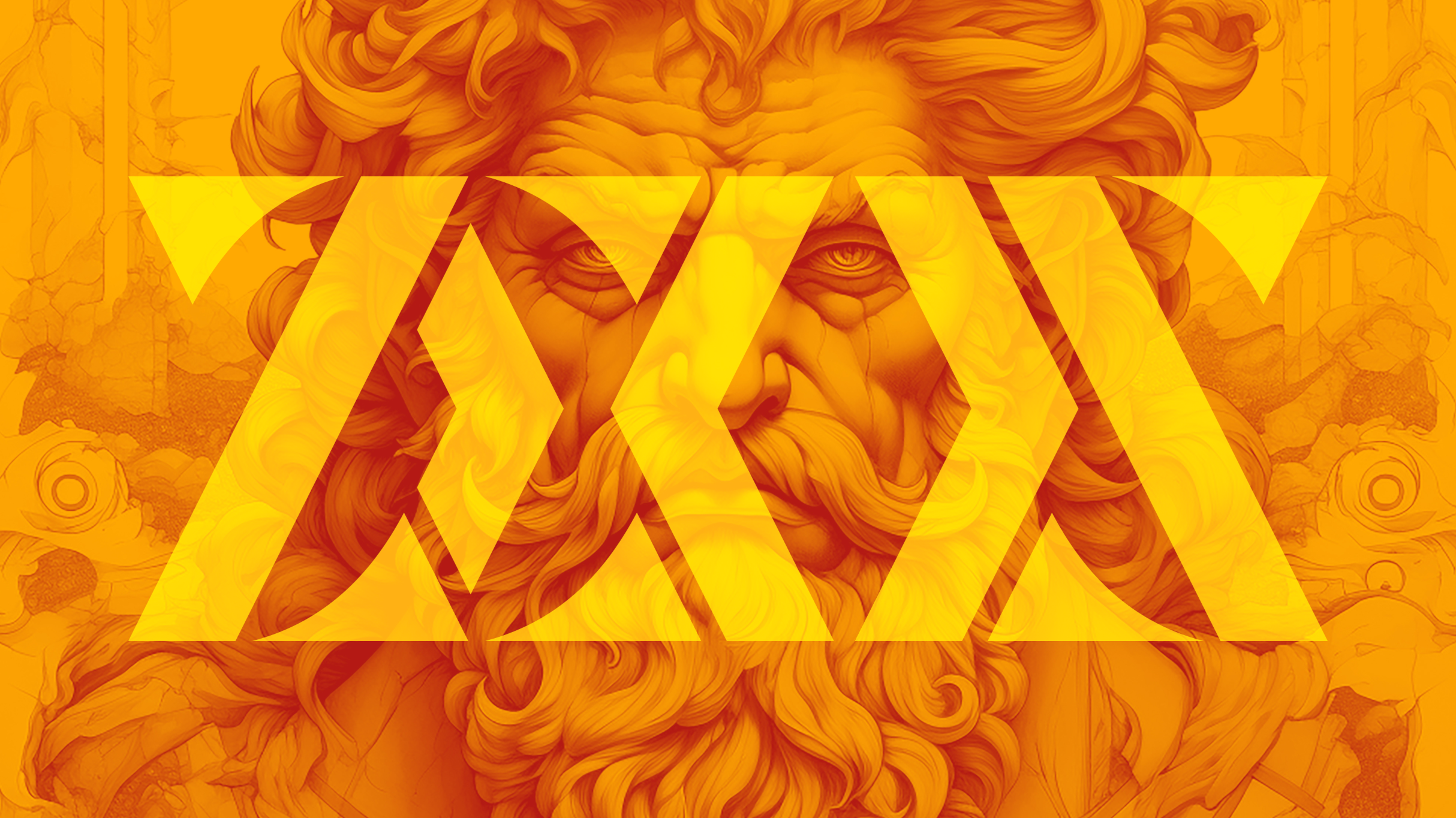 Beyond the functionality listed above, ZEUS v0.8.0 has countless other enhancements and bug fixes. We're very excited to get your feedback so that we can continue to iterate on an incredible payments experience that empowers people.
Thanks for your support. More to come.
Links
ZEUS documentation
Embedded node FAQ
Fee structure
Android
Universal APK
arm64-v8a APK
Manifest
Manifest Signature
iOS